Casual American Dining
Dine in or Carry out × Catering & Boxed Lunches
We have moved to a new location!!
We are now at 2012 Staples Mill Road inside of Project 1. The new spot has double the seating and plenty of parking! Please come visit us soon. Lulabelle's Cafe offers classic lunch fare in a warm and friendly setting.
In addition to serving lunch, we also deliver Party Platters, Dinners, boxed lunches, host private parties in our dining room and offer full service catering. please contact Nicki Murphy for your next event. (804)658-3617
Phone
(804) 658-3617
Location
2012 Staples Mill Road
Richmond, Virginia 23230
Hours
Tuesday-Saturday 10:30 am - 3 pm
Sunday
12 pm -3 pM

MOnday - Closed
Don't forget to like us on Facebook and follow us on Instagram @lulabellesrva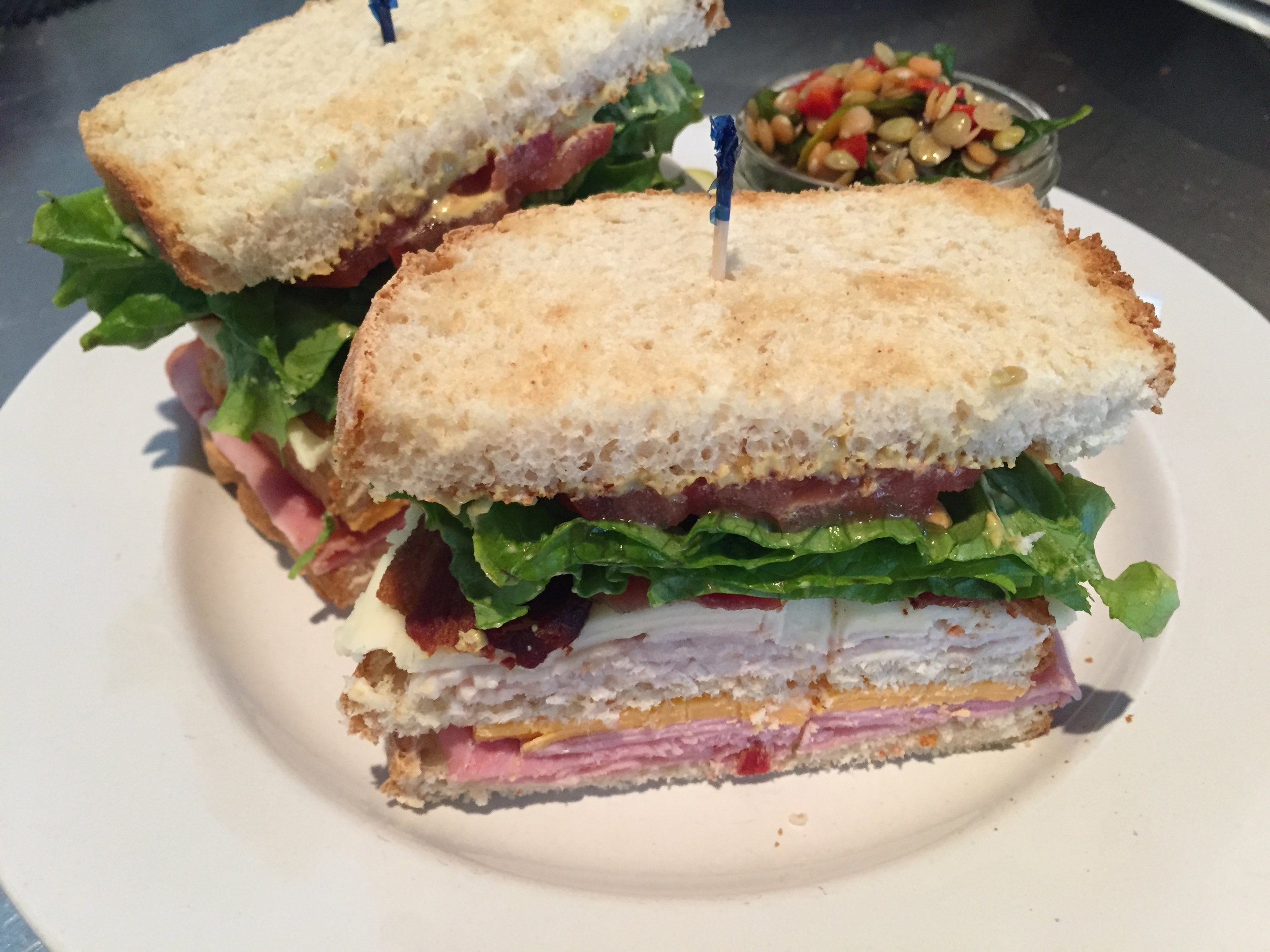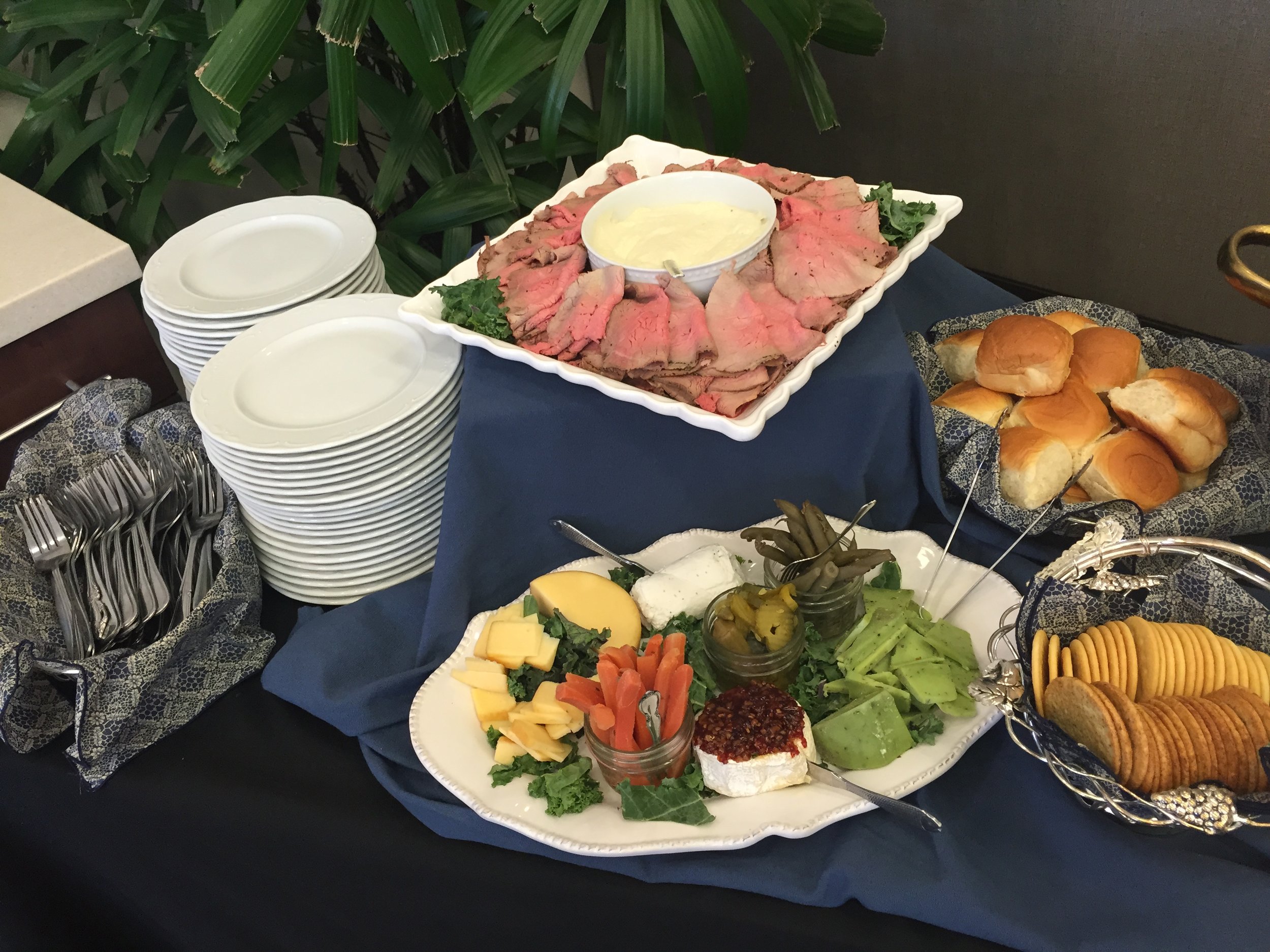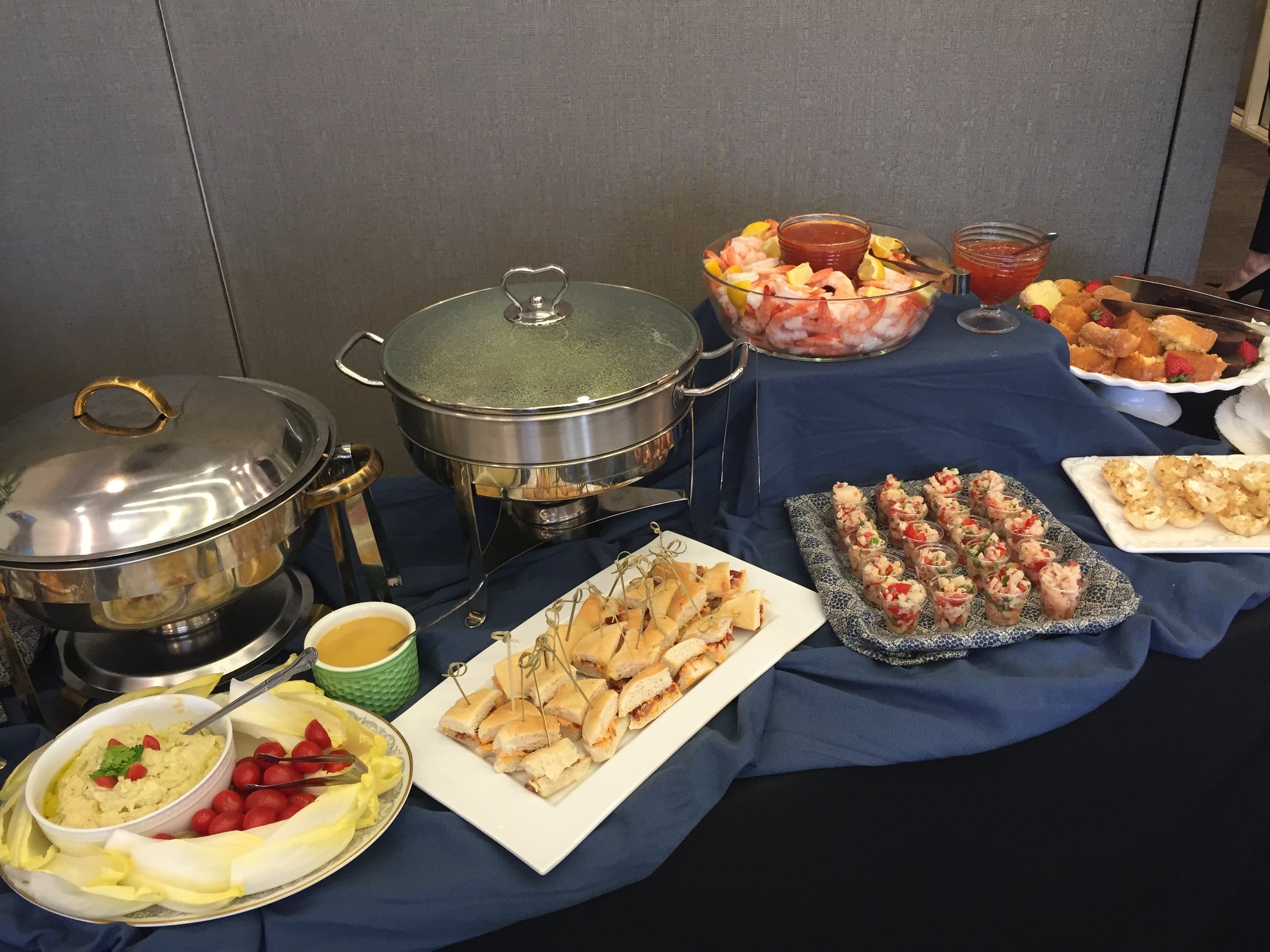 Special Events & Catering Menu
BRIDAL SHOWER/BABY SHOWER MENU (Sample)
Roasted Red Pepper, Goat Cheese and Arugula Quiche
Ham, Cheddar and Granny Smith Quiche
Brioche French Toast Casserole with Maple Syrup
Honey Mint Fruit Salad
Roasted Rosemary Potatoes
Bacon, Sausage Links and Turkey Bacon
Mixed Greens Salad with Lemon Vinaigrette
Mini Dessert Bites
HOLIDAY PARTY (Sample)
Baked brie wrapped in puff pastry and topped with Kahlua brown sugar and pecans (V)
Chicken Salad Puffs
Cranberry Glazed Meatballs
Tortellini, Mozzarella and Tomato Skewers with Pesto (V)
Pimento Cheese & Bacon Biscuits
Curried White Bean Hummus served with pita and veggies (V)
Spicy Crab Dip served with pita and crackers
Smoked Salmon Mousse Canapes
BUFFET DINNER(Sample)
Shrimp and Grits
Pulled Pork BBQ
Collard Greens
Smoked Gouda Mashed Potatoes
Mixed Greens Salad with an Apricot Vinaigrette
Cornbread and Rolls
OUR RESTAURANT IS AVAILABLE FOR PRIVATE PARTIES.
PLEASE CALL NICKI AT 804-658-3617 FOR EVENT PLANNING AND CATERING.
BREAKFAST OPTIONS & PLATTERS
Quiche du jour: Served with fruit and a mixed greens salad.
Bagel Platter: Assorted bagels served with your choice of spreads.
Breakfast Sandwich Platter: An assortment of our delicious breakfast sandwiches.
Parfait Platter: Homemade granola yogurt parfaits served with muffins and fresh fruit.
Breakfast Casseroles: (your choice of fillings).
Hashbrown Casserole
Honey Mint Fruit Salad
French Toast Casserole
We also offer a variety of beverages, platters and hot buffet options.
BOXED LUNCH MENU $10.95 each
Harvest Salad: Roasted chicken, walnuts, Granny Smith apples, red onion, cranberries and goat cheese. Served with a walnut vinaigrette and toasted herb pita.
Beet Salad: Baby kale, roasted beets, red onion, walnuts and dried apricots. Served with an apricot vinaigrette and toasted herb pita.
Spinach Salad: Tender baby spinach, red onion, bacon, strawberries, candied pecans and gorgonzola. Served with a strawberry balsamic vinaigrette and toasted herb pita.
Quiche: Our quiche of the day served with a mixed greens salad and fresh fruit.
Cold Plate: Mixed greens topped with your choice of chicken or tuna salad. Served with one side and crackers.
SANDWICHES & WRAPS
Hummus Wrap: Our delicious homemade hummus, cucumbers, carrots, red onion, mixed greens and tomato. Served on a spinach herb wrap.
Pimento BLT: Bacon, pimento cheese, lettuce and tomato. Served on our homemade Amish white.
Revere: House roasted beef, red onion and horseradish and BBQ sauce. Served on a brioche roll.
Lynn: House roasted beef, Swiss, red onion, lettuce, tomato and garlic aioli. Served on a brioche roll.
Mason: Roasted turkey, bacon, avocado, lettuce, tomato and chipotle mayo. Served on Amish white or wheat.
Lee: Roasted turkey, beef, bacon, cheddar and BBQ sauce. Served on a brioche roll.
Shane: Black Forest ham, Swiss, lettuce, tomato and a dijon mayo. Served on ciabatta.
Peyton: Roasted turkey, arugula, brie, tomato and honey mustard. Served on ciabatta.
Italian: Salami, ham, provolone, lettuce, tomato and an olive tapenade. Served on ciabatta.
Pauly B: Chicken salad, bacon, cheddar, lettuce and tomato. Served on Amish white.
Chicken or Tuna Salad: Served with lettuce and tomato on your choice of bread.
Classic: Your choice of meat, cheese, toppings and bread.
All sandwiches and wraps come with your choice of one of our delicious homemade sides and a dessert. (all condiments are served on the side)
Sides: (EXAMPLES) potato salad, pasta salad, kale slaw, white bean salad, black bean salad, fruit, deviled eggs, three bean salad, German potato salad and chips. Please ask about our selection when you place your order.
PLEASE PLACE ALL BOXED LUNCH ORDERS AT LEAST 24 HoURS IN ADVANCE. (minimum of 5 for delivery)
EMAIl lulabellesrva@gmail.com to place an order.
WE ALSO OFFER FULL SERVICE CATERING FOR ANY OCCASION AND OUR DINING ROOM IS AVAILABLE FOR YOUR NEXT EVENT!!
Boxed Lunches